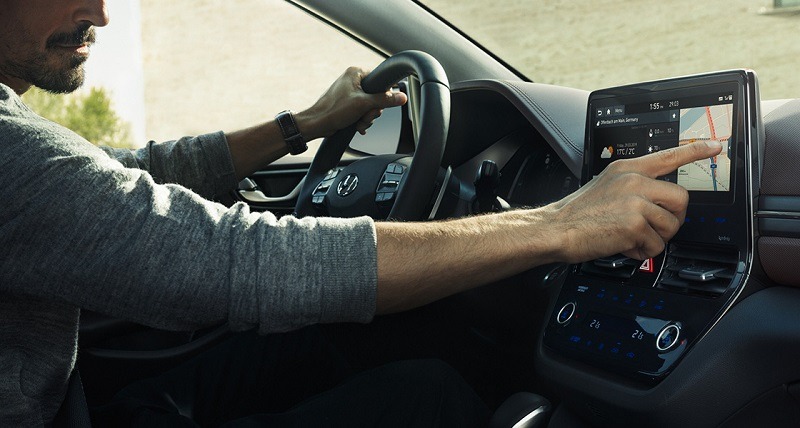 Another two wins for Hyundai – The Ioniq Hybrid and Kona Electric.
Hyundai has seen yet another win for one of their cars in January. The Hyundai IONIQ has been crowned by Company Car Today as PHEV of the Year for the third year running and the Hyundai Kona Electric has been awarded the Best Hatchback EV by WhichEV.
With the range of electric vehicles set to increase in 2021, the recent awards put Hyundai as a credible leader in the electric vehicle arena.
Hyundai IONIQ Hybrid
The Hyundai IONIQ Plug-In Hybrid is a practical and stylish model that can seamlessly switch between Electric and Hybrid modes to suit the driving situation.
The Premium model comes with heated seats, heated steering wheel, rear parking sensors, parking camera and a 10.25" touchscreen and a 7" digital display. The Premium SE models have additional comfort features including leather upholstery, privacy glass and electric driver seat and front and rear parking sensors.
The IONIQ allows the occupants to stay completely connected at all times, with Apple CarPlay and Android Auto as standard, Lane Follow Assist, Smart Cruise Control and Blind Spot Detection.
Hyundai Kona Electric
The Hyundai Kona Electric is a spacious SUV designed for adventures. Its striking design combined with extensive technology features makes the Kona a desirable option for those who want a sophisticated city car as well as those who enjoy going off the beaten track.
There are six trim levels, including SE, Premium and Premium GT. Premium models all come with 18" alloys, keyless entry and wireless charging as standard. In addition, the Premium SE models have a heated steering wheel, power fold door mirrors and a head-up display.
The boot space boasts a massive 361 litre boot space, with plenty of room for all of your luggage and shopping bags. The rear seats are spacious enough for 3 adults or 2 ISOFIX car seats, so practical enough for any situation.
There are a host of technology features included as standard with the Hyundai Kona, from an 8" touchscreen to Apple CarPlay and Android Auto. There are also a host of driver assist features, including Lane Keep Assist, Blind Spot Detection and Cruise Control, providing complete peace of mind during journeys.
If you would like to test drive any of the Hyundai models, visit Everton Garage in Lymington, Hampshire or give us a call to discuss your requirements.
Latest News