Hyundai Hybrid & Electric Vehicles in Lymington, Hampshire
Hyundai is working hard to create an electrified world with the introduction of their range of hybrid and electric cars which are set to expand year on year, with new introductions coming throughout 2021 and that Everton Garage will be happy to bring to all of our customers in Lymington and around Hampshire and Dorset area.
What is a Hybrid car?
A Hybrid car is a type of electric vehicle that utilises more than one source of energy to power the engine. These forms of energy are usually a combination of electric energy that is stored in a battery and conventional petrol or diesel engine, but there are some Hybrid's that don't need to be plugged in and run from regenerative energy that is created from braking or decelerating.
Benefits of a Hyundai electric car
There's a wide range of benefits associated with owning a Hyundai Electric car:
Zero Emissions
Electric cars run purely from the electric charge, rather than needing to be refuelled using petrol or diesel. Because these cars are low emission vehicles, owners can travel in low emission zones, which are also in place across Europe as well as the UK, so if you will be taking your car overseas, it's an important consideration to make.
Fast charging
There are multiple charging options available with electric cars, including rapid charging which can often charge your vehicle quicker than a smartphone. There's the option to charge your car at home or on the go at a public charge point. Public charge points offer faster charging, but home charging is much more convenient.
Reduced maintenance costs
Because electric cars have fewer moving parts, there is less chance of something going wrong, meaning maintenance and repair costs are drastically reduced. Standard combustion engines require regular oil changes as well as replacement brake pads and discs which can soon add up.
Hyundai electric cars
Hyundai currently has two electric cars currently in the range:
The Hyundai IONIQ Electric offers a range of up to 174-miles on electric power alone. This 100% electric car is even made from recycled and recyclable materials where possible to reduce your impact on the environment further. The 28-kWh battery pack can be recharged to 80% in as little as 30 minutes and a full charge costs as little as £2.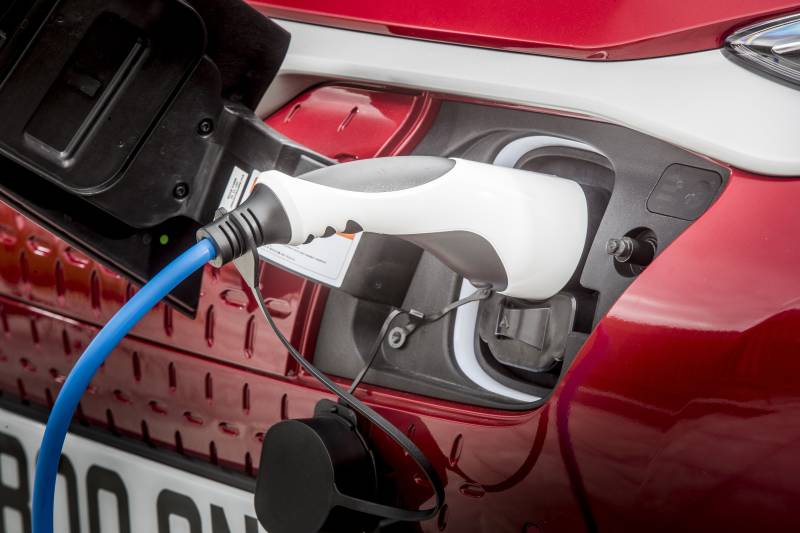 Hyundai KONA Electric offers a staggering 279-mile range with 39-kWh and 64-kWh battery versions available. It charges up to 80% in as little as 75 minutes with the larger battery. The KONA is seriously fun to drive and doesn't compromise on space compared to the regular car.
All brand-new electric Hyundai models come with a 5-year unlimited mileage warranty and are eligible for a Government grant of up to £3,500.
Hyundai hybrids and plug-in cars
Hyundai has three hybrid cars in the range:
The Hyundai IONIQ Plug-in hybrid can drive in full EV mode for 39-miles before calling into action its 141PS petrol engine. The petrol engine extends the range to over 300-miles and can be used as a backup or as the main power source to suit the journey ahead. The engine and electric motor work seamlessly together for a sweet drive.
The Hyundai IONIQ self-charging hybrid offers the range of a conventional car, but with the added efficiency of an electric car. The performance of the IONIQ Hybrid is not compromised, with a 1.6-litre engine powering the vehicle and a dual-clutch automatic transmission that helps make journeys more stress-free.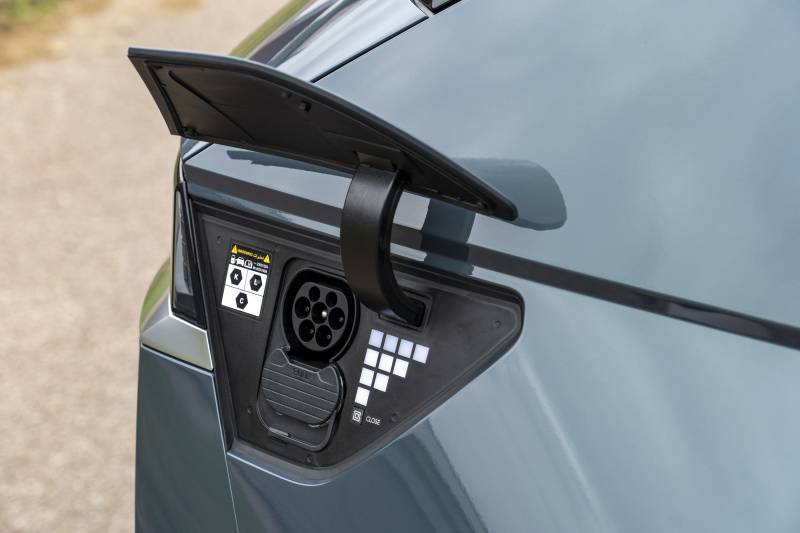 The Hyundai KONA Hybrid never needs plugging in. Instead, the 1.6 GDi petrol engine charges the battery pack powering the electric motors. The petrol engine kicks in more of the time than the plug-in so use more fuel, but the efficiency is still awesome. Drive-in EV mode and you'll use no petrol around town. Now that's smart.
The Hyundai Santa Fe Hybrid is a seven-seater SUV that charges a battery using a combination of regenerative braking and the petrol engine. There's multiple modes available with the Santa Fe, including Snow and Sand & Mud, so if you are looking for an SUV that is capable of driving on almost any terrain with ease, the Hyundai Santa Fe would be an ideal option.
The difference between Hyundai Hybrid and Electric cars
Hybrid Cars - Hybrid vehicles have a conventional combustion engine which is assisted by an electric motor, allowing them to achieve low emissions. The batteries that power the motor are charged by the engine and via regenerative braking. If you're looking for a more economical way of driving, a Plug-in Hybrid can be charged from the mains, offering extended range and allowing the car to run purely from the electric power for zero-emissions driving.
Electric Cars - Electric cars do not have a conventional engine and are powered solely by battery-powered electric motors for zero-emission driving. These batteries are charged by a combination of the mains supply and regenerative braking. Continuous advancements have meant that the range of electric vehicles has improved over time.