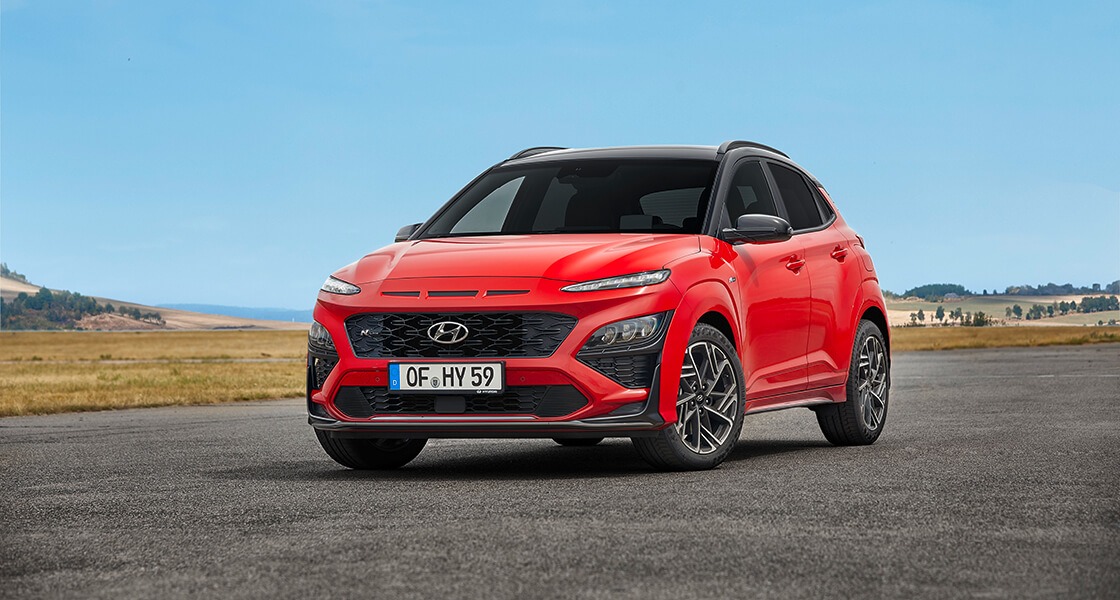 Best Small Electric Car
Electric cars are becoming more and more popular as time goes on, with the end goal being that every car on the road will be electric.
What this article will cover
The government are heavily backing the switch to electric cars by offering grants to get you moved over to electric as soon as possible, which is valid on some of Hyundai's most popular electric cars, including the Hyundai Kona and Hyundai IONIQ.
The goal of becoming carbon neutral by 2050 means there is pressure to make half of the cars on the road electric by 2030.
If there was ever a time to consider an electric car, now is most definitely it.
If you're reading this article, you might be at the very beginning of your search for an electric car and not fully understand what an electric car is or how it can benefit you, so we'll start at the beginning, however you can read our dedicated electric car article for more in-depth explanations.
An electric car refers to a vehicle that is powered, in some way, by electric energy, whether that is a pure electric or a hybrid.
One of the most common questions is centred around the different types of electric cars, mainly electric vs hybrid. It's important to understand the differences so you can find the right car to suit your requirements and driving style.
The main difference between electric and hybrid is that hybrid vehicles don't rely purely on electric energy and instead, have an additional source of energy. This can come from a backup conventional petrol engine or energy preserved from regenerative braking.
Electric cars offer the lowest emissions, usually zero, whereas hybrid vehicles are often referred to as low emissions.
This article will cover the best small electric cars in the Hyundai range, all of which are ideal for city driving. Electric cars are the perfect option for those who live or work in a large town or city, where journeys are often shorter, as you can travel on electric range for most of your journeys, meaning both costs and emissions are kept to a minimum.
If you are needing to travel further afield on a regular basis, you may want to consider a Hybrid car instead.
The Hyundai Kona is perhaps not considered 'small' by any means, however it is compact enough to navigate tight city streets with ease whilst also allowing you to drive on zero emissions, so there is no using up petrol or diesel by making these shorter trips.
One of the main reasons those living in cities want a smaller car is to reduce their fuel consumption and emissions, both of which can be achieved with the Hyundai Kona Electric.
For an electric car, the Kona has a surprisingly large range of up to 280 miles, depending on the kWh you choose. Even the 39kWh can manage 180 miles on one charge, which is no small feat.
The vehicle itself can be charged to 80% in just 75 minutes (using a 50 kW DC station), so you can be on your way within the hour, although it's recommended you have a home charge point fitted. One of the benefits of owning an electric car if you live in the city is that you are always in reach of a rapid charge point.
Interior
The Kona interior is nothing short of stylish and refined, with a head up display, a KRELL Premium Audio System and heated front seats (Premium models). The digital cockpit is designed to give you all the information you need, so you can keep your eyes on the road ahead.
The Hyundai Kona aims to keep you connected at all times, with Wireless Charging and Expanded Voice Recognition which allows you to control the climate and infotainment settings, whilst keeping your eyes firmly on the road ahead.
Performance
There is no compromise on performance with the Hyundai Kona Electric, which can reach 62mph in just 7.9 seconds. The battery can be charged with regenerative braking by using the 1 paddle shifter and there's also Eco and Sports modes to select to suit your driving style.
There's plenty of safety features as standard with the Hyundai Kona, including Blind Spot Collision Assist and Smart Cruise Control.
Design
The design of the Hyundai Kona is eye catching and refined, with 17" alloys, roof rails and LED headlights as standard.
If you're interested in the Hyundai Kona Electric, give Everton Garage a call to see how we can help you transition to an electric vehicle.
Latest News