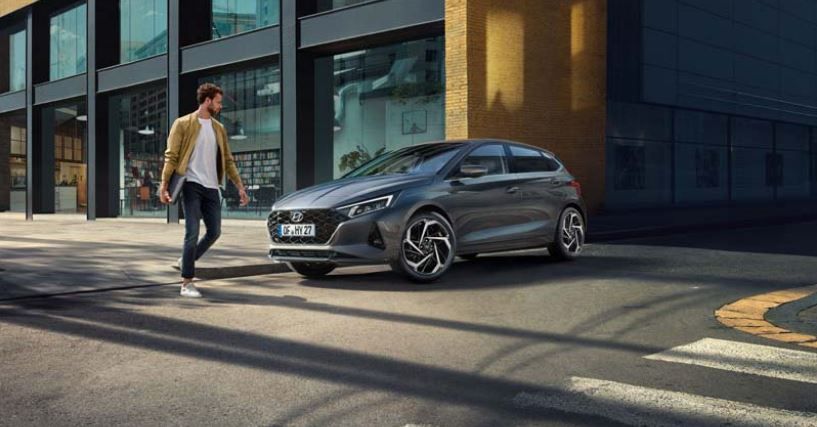 Best City Car Options at Everton Garage
Driving around tight city streets can be fraught with tension, particularly when commuting to work or the supermarket and time is of the essence.
It is important to have a car that makes city driving a breeze, without compromising on safety and technology features.
Hyundai i10 City Car
The Hyundai i10 can offer the best of both worlds, with a compact size but plenty of room inside for a comfortable drive, every time. It is almost as if the i10 has been engineered with both space and compactness in mind.
With a design that is both eye-catching and sleek, the new Hyundai i10 is slightly bigger than the older model and can fit up to 5 adults comfortably, making it the ideal first car option.
The Hyundai i10 comes in a range of colours to suit your requirements, including Aqua Turquoise, Phantom Black, Polar White and Dragon Red. The array of colour options is designed to fit into your lifestyle seamlessly and to suit your own preference.
The Hyundai i10 is available in a range of model variants, including SE, SE Connect, Premium or N Line, each of which comes with its own host of features and specifications. The N Line is a sporty model for those who prefer more performance from their car, even if they are only travelling short distances.
The Hyundai i10, despite its size, is packed with a range of technology and safety features as standard, including an 8" touchscreen with smartphone integration and privacy glass. Lane departure warning allows you to stay safe, particularly when travelling on motorways.
The host of technology features helps you stay connected at all times, with Apple CarPlay and Android Auto, available on SE Connect models onwards.
The heated steering wheel and heated front seats, available on Premium models, offer additional comfort on those cold winter mornings and the 252-litre boot space lets you load all of your shopping in, without having to make multiple trips.
Hyundai i20 City Car
For additional space, the Hyundai i20 is the ideal option for city driving as it is still compact enough to navigate city streets but also suitable for small families or those who will be travelling with multiple passengers, for example, car sharing.
The benefits of choosing a compact car for city driving are that they are generally more economical, reducing the fuel costs associated with commuting. They are also better for the environment as they omit fewer emissions so you can be confident that you are playing your part to better the environment.
Electric cars for city driving
You may decide that whilst you do regular city driving during the week, you need additional space for weekend adventures. If this is the case, it might be worth considering an Electric car, which can be charged using a home charging port for hassle-free ownership or using a fast charger when you are out and about.
Electric vehicles are much cheaper to run and have less chance of going wrong due to fewer moving parts. Pure Electric vehicles will run by utilising the energy stored in the battery, which is charged using a charge port. A Hybrid car will run by using a combination of either regenerative energy, a conventional engine and Electrical charge from the battery.
Although the range of Electric cars is larger in size, they are better for the environment and can also offer you extremely low-cost journeys if your commute to work or the supermarket is short.
If you would like to speak to our friendly team about your next city car, you can get in touch with us on our website or pop into our dealership in Lymington, Hampshire. We could help source a quality used car for you, should you prefer or can answer any questions you have about Electric vehicles.
Latest News