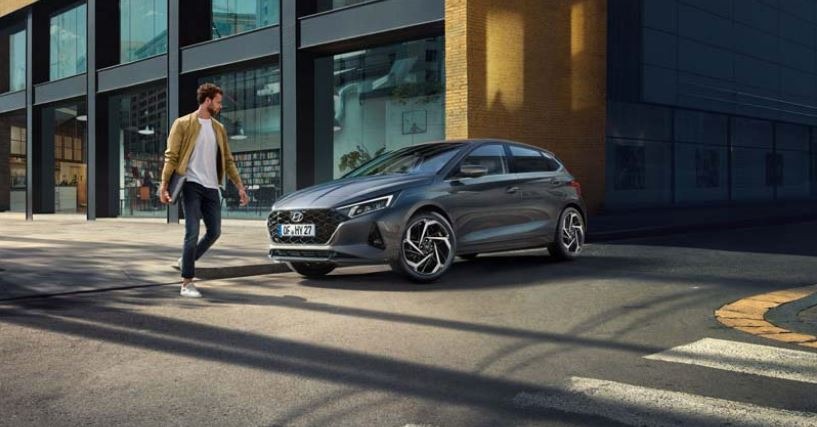 Cars for new drivers
As a new driver, it can be a bit of a minefield when it comes to choosing your first car. On top of deciding what car is right for you, you also have to think about tax, car insurance and any finance payments you may have to make.
What cars are best for new drivers
Whether you do the majority of your research online before visiting a dealership or you speak with friends and family, you will likely receive conflicting information about what car is best for new drivers.
Some may think it's time to adopt an electric vehicle, some may say to consider a cheap used run-around and others may think a brand-new model is best due to the safety features that are included as standard in new cars.
The main two considerations are often whether you should buy a brand-new car, or just opt for a quality used car to get you from A to B.
Quality used cars
When we think about used cars, we might picture a battered old vehicle that has clearly seen better days, but this is absolutely not the case in most situations. For example, here at Everton Garage, we pride ourselves in offering quality used cars with low mileage, affordable monthly payments and even 1-year warranties. We can offer this as we are confident that the used cars that we stock have been checked by our quality team and have been approved accordingly.
As standard, Hyundai models come with a 5-year warranty, so even if you purchase a quality used Hyundai, you can benefit from the remaining warranty that may be over our standard 1 year.
Despite being a Hyundai main dealer, we don't only stock Hyundai cars, we also have a wide range of quality used cars in stock from popular manufacturers such as BMW, Ford, Vauxhall and Volkswagen. We also offer our 1-year warranty on these cars for complete peace of mind when buying from Everton Garage.
Brand new cars
If you don't fancy a quality used car, you could instead decide to go for a brand-new car. By opting for a brand-new Hyundai from Everton Garage, you can benefit from Hyundai's 5-year warranty which comes as standard on all models.
With a brand-new car, you have more opportunity to customise the car to your requirements, from the paint colour to the specification of the design. With different trim levels, you can opt to have premium style alloy wheels, leather interior, heated seats, camera technology and wireless phone charging for example.
More options for new drivers
Whether you see it as a positive or a negative, there are now even more options for new drivers aside from whether to opt for a new or used car. There are now different types of energy sources that can power cars, rather than just the standard petrol and diesel options.
Electric cars
With the government hoping to make the switch to electric cars by 2030, there's huge incentives to car buyers who consider electric cars.
Manufacturers are also introducing more electric options to their range than ever before, so you aren't forced down the one option route.
Electric cars may not be for everyone however. Best suited to those making short journeys, perhaps to the local shops or a single place of work, electric vehicles offer zero emission driving without the need for petrol or diesel reserves as backup.
Electric vehicles are charged using a source of power, either via a charge point installed at your home or by using a public charging point.
One of the considerations to make with electric vehicles is the range anxiety that can occur if you need to make a longer journey – where are the nearest charge points, how long will you need to wait for the car to charge and how much range you have left to get you to your final destination.
Hybrid cars
Hybrid cars will often use two sources of power; electricity stored in a battery and a petrol reserve for longer journeys.
Hybrid cars remove some of the range anxiety associated with electric cars as there's the backup of the petrol should you need it.
Whilst not zero emission driving, Hybrid cars are considered low emissions, meaning you give off less than you would with a conventional petrol or diesel car.
Self-charging Hybrid
Using energy stored from regenerative braking, self-charging Hybrid cars use what would otherwise be wasted energy and re-purposes this as energy that can power the cars motor.
Self-charging Hybrids will also have a standard combustion engine, so you can run the car on either the petrol reserves or the electric energy.
One of the benefits is that self-charging Hybrid cars do not need to be plugged in to a power source, so you don't need to hassle of having to plug in your car in order to charge the battery. This can often become cumbersome, especially on cold, dark evenings when you realise you need to recharge your car for the morning.
As well as the source of power, there's also other options to consider, from whether you need a hatchback, an estate, a coupe or an SUV. Whilst new drivers will often opt for a compact hatchback to keep costs down, it may not be best suited to your requirements.
Hatchback cars
Hatchbacks are the most popular option for new drivers as they offer a much smaller footprint, making them easier to manoeuvre and park. They are also often cheaper to insure and tax, keeping ongoing costs down.
Because hatchbacks are cheaper to manufacturer, they are also cheaper to purchase upfront, especially when compared to bulky SUV models which use more, or more expensive parts initially.
Estate cars
Estate cars are less popular among new drivers, as the vast majority of new drivers are young and do not require the large footprint of an estate car.
However, not all first time drivers are young and may need the space for a young family or just to accommodate large hobby equipment.
Estate cars often have an executive feel to them, making them ideal for commuting or for those who spend a lot of time in the car travelling to see clients.
Coupe cars
Coupe cars have a smaller footprint than an estate car, making them more similar to a hatchback, but generally have less boot space and fewer rear seats to accommodate passengers, some with just one passenger seat.
Coupe cars are ideal for those who enjoy a sporty car, but need the practicality of a more sensible car, such as a hatchback.
When it comes to ongoing costs, coupe cars are often more expensive to insure and tax, so it's important to run a check before making your purchase.
SUVs
SUVs are, generally speaking, the most costly to run. Due to their size, SUVs will require more fuel to power the vehicle, will be more expensive to insure and tax and they will often have a higher upfront cost than a hatchback.
That being said, SUVs are incredibly practical, especially if you need to accommodate multiple passengers. Staycations and trips to the airport are made easy from the amount of boot space available to accommodate luggage.
If you are a young first time driver, you may not get insured on some SUV models, so it's worth checking this before you make your final decision.
If you are a first time driver looking for your very first car, speak to Everton Garage in Lymington who would be happy to help you with your decision.
Latest News