Benefits of Electric Vehicles
As electric cars become more and more popular, there are a lot of questions surrounding their cost effectiveness and reliability. Before investing in a new car, it is important to consider how electric cars can benefit you and your lifestyle.
As the world moves to a more economically friendly environment, people are starting to make the switch to electric cars from high polluting diesel and petrol engines.
How Long Does it Take to Charge an Electric Car?
Charging times of electric cars can differ greatly depending on the model and that is no different across the Hyundai range. Hyundai Electric Vehicles can take anywhere from 1 hour to several hours to change, depending on a number of factors from the type of charging station, the battery size as well as outside temperatures.
There are two types of electric charging to take advantage of, depending on your requirements.
Normal charge with alternate current (AC) - This refers to a typical home charging wallbox which provides power of up to 22kW
Fast charging with direct current (DC) - When charging with direct current (DC) the vehicle's on-board charger is bypassed, so charging can be much faster. With this extra power, most of the fast charging stations provide up to 80% charge in less than one hour, keeping you on the road at all times.
Hyundai's Kona Electric can be charged in as little as 54 minutes under fast charging and just under 5 hours under normal charging. Hyundai IONIQ Electric can be charged in as little as 54 minutes under fast charging and just over 6 hours under normal charging.
What are the Cost of Owning an Electric Car
Owning an electric car can provide a host of economical benefits:
Reduced monthly costs - these are costs associated with filling up with petrol or diesel which will become a thing of the past. The cost of a full charge of electricity is much less than the cost of a tank of petrol, reducing the costs associated with owning an electric vehicle.
Reduced maintenance costs - Electric vehicles have fewer mechanical parts which means there is less chance of something failing and needing repairing.
Grants - Whilst the initial outlay of an Electric vehicle can be slightly higher than a petrol or diesel engine, there are financial incentives for going green such as government grants that are applicable for the purchase of the car, wallboxes and vehicle tax.
Electricity Tariffs - If you are worried about the increasing cost of your electricity bill when you switch to an Electric vehicle, you can speak to your Electricity supplier to discuss switching to a dedicated tariff that caters to owners of Electric Vehicles.
How much range do electric cars provide?
The range depends entirely on the way the car is driven, the size of the battery and the outside temperature but on average, with a daily commute of 40km, you can expect to charge the Kona Electric once every 12 days and the IONIQ Electric every 7 days.
How to charge an Electric Vehicle
Pure Electric Vehicles require a charging point to recharge the battery. This can be fitted at your home or by using one of the public charging points.
Installing a home charging station can significantly reduce charge times compared to a domestic socket, so depending on your need for fast charge, you can choose to install a home charging station or stick with a standard domestic socket.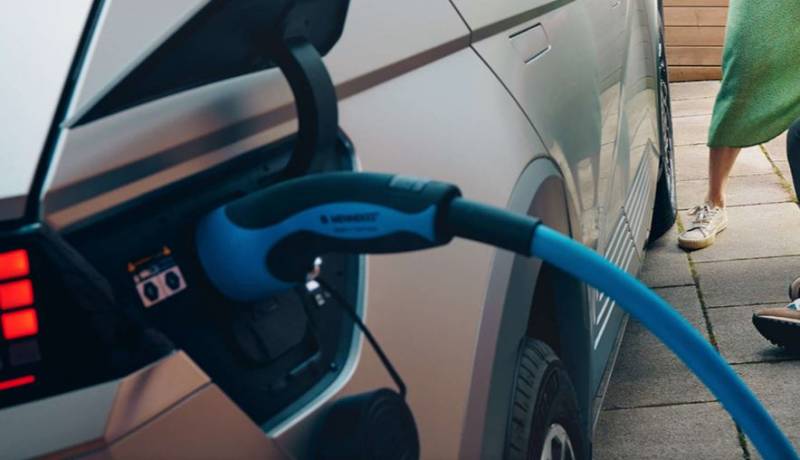 If you would like to receive more information on our Electric vehicles, either the Hyundai Kona Electric or the Hyundai IONIQ Electric, please get in touch with us. Alternatively, book a test drive today to see how enjoyable an Electric car can be to drive.
Everton Garage, Hampshire. 12/10/2020
Latest News