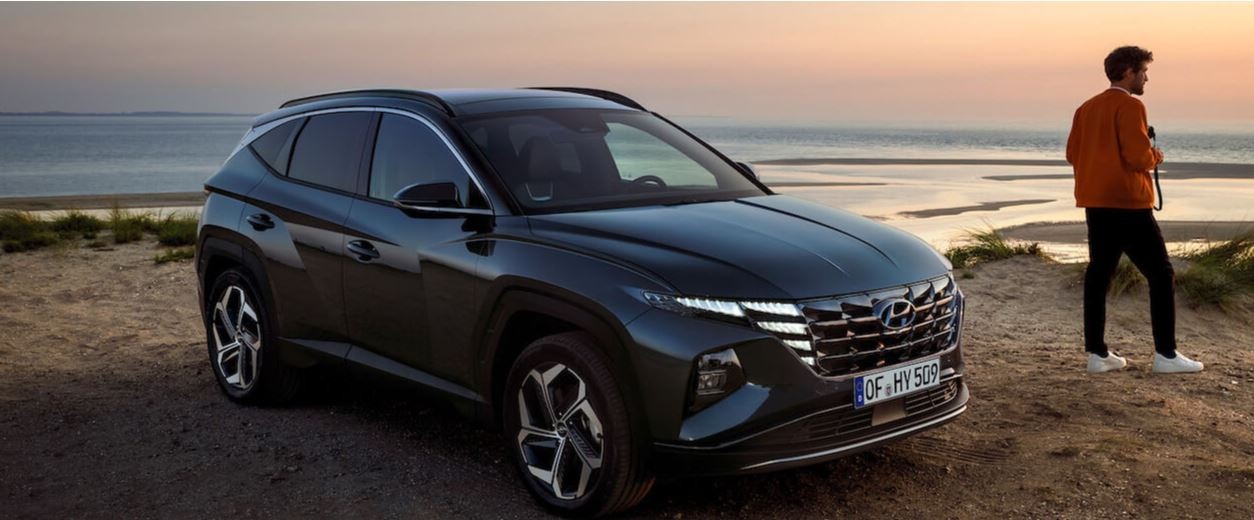 Best Cars for First Time Drivers
One of the most exciting times in life is passing your driving test for the first time. It's that feeling of new found freedom and the opportunity to finally cut the apron strings from your parents; you become less reliant on public transport and being ferried around by relatives.
Once the excitement has settled, it's time to look for a car that can be your everyday companion. Whilst there are a multitude of options out there, it's important to find the right choice for you and your requirements.
If you will only be driving socially, you may want something that is efficient yet enjoyable to drive, whereas if you're travelling longer distances, perhaps for work, you will want something economical and reliable.
What to look for in a first car
Deciding on your first car can be one of the most exciting but confusing experiences, especially if you're not a 'petrol head', so it's important to speak to a dealership who will help find what you need to suit your lifestyle rather than something that is far too advanced for a first time driver.
There's some important things to consider when the time comes to look for your first car:
Practicality
Reliability
Efficiency
Insurance band
How economical the car is
Initial price point
Practicality
It's important that your first car is as practical as it can be for your circumstances. For example, if you will only be travelling to and from college or a single place of work, you might want to consider a compact hatchback with a smaller engine that won't cost as much to run.
Alternatively, if you have recently moved to the countryside after years of living in a busy city where you relied on public transport, you might be more suited to an SUV that can handle most terrains.
Reliability
Whilst price point can be a major selling point, it's important not to go for the cheapest option as this could be unreliable. You can still find an affordable car that has low mileage and still has plenty of years left in it.
Efficiency
Generally, the newer the car, the more efficient it is due to the advancements in technology. An older car, providing it has been cared for well, can be just as efficient.
Insurance band
One of the first things you should check when you have found a car is the insurance band, to prevent any nasty surprises. You can retrieve a quote for car insurance before you buy a car.
How economical the car is
Having an economical car can save you money month on month. Generally speaking, smaller cars are more economically friendly than larger cars or SUV's as they require less fuel to power the car. You wouldn't want to invest in a large car if you will be driving alone for the majority of the week.
Initial price point
The initial purchase price will give you an idea of what you can and can't afford. Once you have a budget in mind, you can then narrow down your search for something that is affordable to you.
Best City Car For First Time Drivers - Hyundai i10
As a recent winner of Best Small Car for the City at the recent Car of the Year Awards 2021, the Hyundai i10 is more spacious and equipped than ever before and a great all-rounder, despite being compact enough to navigate tight city streets with ease. This combination makes it the perfect option for new drivers who will be making regular journeys around cities.
The 252 litre boot space means it's perfect for fitting all your shopping in and it can seat up to 5 adults comfortably, so there's no compromise on practicality.
With the SE Connect models, you've got a rear-view camera, an 8" touchscreen, heated front seats and a heated steering wheel. If you opt for the Tech pack, you can benefit from wireless charging and Bluelink.
Most Practical Car For First Time Drivers - Ford Fiesta
The Ford Fiesta is an excellent all-rounder as well as being a multi-award winner, with the most recent award being Britain's Best Small Car 2020 at Autocar Britain's Best Cars awards.
The Ford Fiesta is packed with smart technology that makes your journeys much easier and stress-free, with SYNC 3 and a B&O sound system, keeping you connected at all times.
With the FordPass app, you can connect to your Ford Fiesta wherever you go, allowing you to control your car from your fingertips. You can control your phone apps and music from voice commands, meaning your attentions stays firmly on the road.
As well as being stylish, the Ford Fiesta is practical, with plenty of storage options as standard, including a media tray which sits in front of the gearstick. There's also a handy USB port for convenient charging.
First Car Most Suited to Rural Environments – Hyundai Tucson
If you need an SUV that can perform well on almost any terrain, you should consider the Hyundai Tucson.
The Tucson comes with a wide range of driver assist features as standard to help you navigate those more remote areas as well as motorways.
The Tucson might seem larger than most first cars, but if you already have a family, you will need something that can accommodate everyone comfortably.
There's a large 620 litre boot space so plenty of room for weekly shopping or a pushchair, as well as children's hobby equipment.
If you'd like to take a test drive of any of the Hyundai models, get in touch and we can arrange that for you.
Latest News