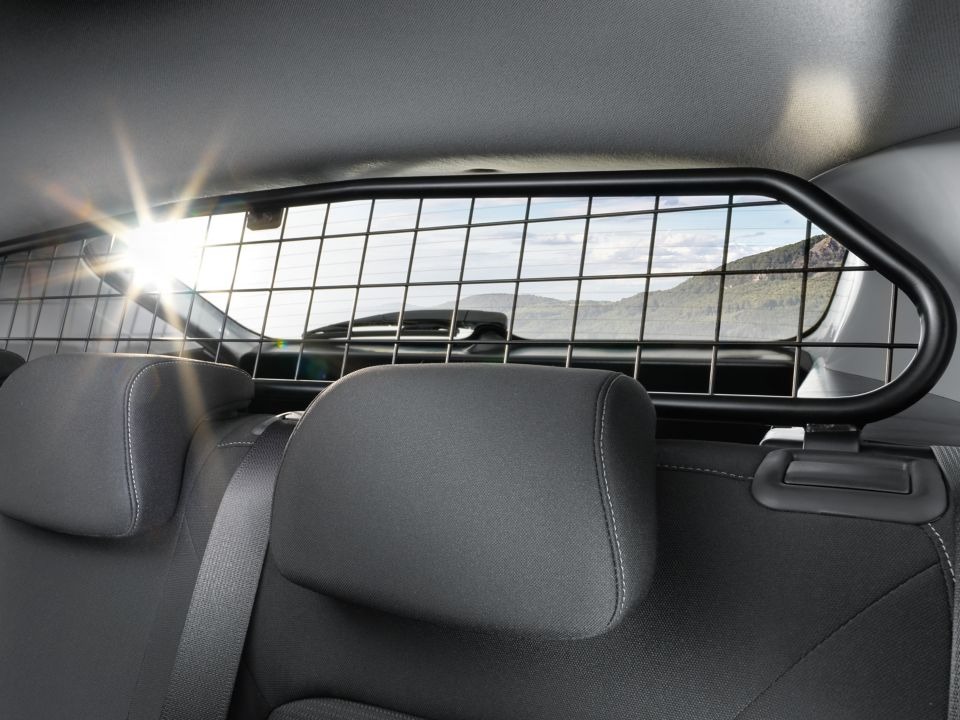 Customise with Genuine Hyundai Accessories
Whether you have recently purchased a Hyundai car or are in the market for a brand-new car, you can take advantage of the wide range of genuine Hyundai accessories so you can customise and enhance your Hyundai to suit your needs.
Whether you want to transport hobby equipment so you can enjoy weekend activities or you want to simply further enhance your vehicle, the range of Hyundai accessories can help.
When we own a Hyundai car, we also want to keep it working as best as it can, which can be done by maintaining the engine parts and the external components. Regular servicing goes a long way to ensuring your Hyundai is working to its optimum level, but there are occasions when you need to replace a part, whether that be windscreen wipers or air filters.
Alternatively, you may also want to make some light modifications to your Hyundai so the specification meets your requirements.
You can speak to the friendly team here at Everton Garage who would be happy to help you source the Hyundai accessories you need.
Hyundai Engine Parts
If you need to source a new engine part for your Hyundai – if your MOT has returned an advisory – we can source a range of genuine parts, from brake to suspension components.
Brake Pads
Brake Calipers
Oil Filter
Air Filter
Engine Oil
Shock Absorber
Water Pump
Hyundai Alloy Wheels
One of the most popular accessories is alloy wheels. They allow you to customise your car more to your requirements, whether you want a sporty design or something more refined, there's a range of alloy wheels so you can choose your preferred design.
Colour Accents
You can add a touch of colour to both the interior and exterior of your Hyundai with a range of colour accents, including steering wheel inlay, side skirts and a tailgate trim line.
These colour accents are available in either Tomato Red, Aqua Turquoise or Phantom Black to suit your own requirements, adding a sporty look to any model.
Protective Accessories (interior)
Hyundai Rubber mats
You can protect the interior of your Hyundai from damage caused by muddy shoes, pets and heavy items. All weather mats with a colour accent are best suited to those who spend a lot of time outside so need durable and easy-to-clean mats. These rubber mats protect the carpet underneath from the elements.
Hyundai Carpet mats
If you prefer carpeted mats, you have the option to choose between standard or velour textile mats that are fitted in the footwell to protect the flooring of our Hyundai against the elements. You will also receive them for the rear seating areas.
Boot (trunk) mat
If you find yourself transporting heavy items that might not fit easily into the boot space, the reversible boot (trunk) mat has soft cushioning on one side and anti-slip technology so you can transport goods whilst protecting the interior of your car.
If you don't require the reversible mat, a standard trunk mat that is made to measure is designed to protect your boot space from damage or stains when transporting equipment. This works in a similar way to the carpet mats, keeping the floor lining damage free.
When regularly transporting sports equipment, the trunk liner is durable and waterproof so ideal for transporting football boots and wet clothing, without damaging the flooring.
Pet guard
You can separate the main cabin from the boot space of your Hyundai car, so your pets are contained safely in one area of the car. This is also a great way to protect the interior of your car from pet hair and mud from daily walks.
Protective Accessories (exterior)
Rear bumper protection foil
The rear bumper protection foil comes as either a transparent or black film that helps protect the bumper against damage caused by loading or unloading.
The paintwork can easily be damaged by lifting items into the boot that are heavy or awkward sized, so the transparent film is a good way to protect the bumper from dints or scrapes.
Door sill protection foil
Available as either a discrete transparent or black option, the film protects the paintwork on the door sill caused by getting in and out of the car. Shoes are one of the worst offenders when damage is done to the paintwork on the door sill.
Side door mouldings
Protecting the paintwork on your doors can be very difficult, especially if you often park in public car parks or you have young children. Opening the door onto a stationary object is one of those moments where you wish you could turn back time. Side door mouldings allow you to protect your paintwork by allowing the mouldings to take any hit from other doors or stationary objects that your door comes into contact with.
Convenience
Rear seat iPad cradle
If you are travelling with children or teenagers, or just heading away on a long journey, the rear seat iPad cradle allows your passengers to use their iPad whilst is it conveniently mounted on the back of the front seats. This cradle also allows the iPad to be tilted for the perfect viewing angle.
Suit hanger
If you are travelling to a meeting or just on your daily commute to work, the suit hanger can be attached to the rear of the front seats so you can arrive at your destination with crease-free clothing, ready for your meeting.
Armrest with storage
Having storage under the armrest allows you to keep your personal items away from public view. It also means your belongings are not in the way when you are driving, keeping the personal space within the cabin area clear and tidy.
Transportation
Detachable tow bar
The detachable tow bar features a 3-ball locking system so it can easily be removed when it's not needed. This allows you to transport heavy items such as bicycles and trailers easily.
Bike carrier for tow bar
If you are an avid cyclist, you can take your bicycle with you wherever you go with the bike carrier which is used in tandem with the tow bar. Hyundai SUVs are great for outdoor hobbyists and combined with the tow bar, you have the ability to carry 2 bicycles. The bike carrier has a 13-pole socket (you would need to purchase a tow bar wiring kit as well).
Trunk organiser
Rather than throwing all of your belongings into the boot, you can organise them properly using a trunk organiser, which folds up flat when not in use.
There are also handy straps so you can carry these belongings with you, either on a picnic or at a sports event.
Roof box
If you are heading out camping or just for a weekend away somewhere, a roof box provides additional storage so you can keep the cabin area clear of clutter, leaving more room for your passengers.
Cross bars
Cross bars allow you to transport items such as bicycles on the roof of your car, without them affecting the paintwork. The cross bars are lightweight and easy to install so you can simply load and go.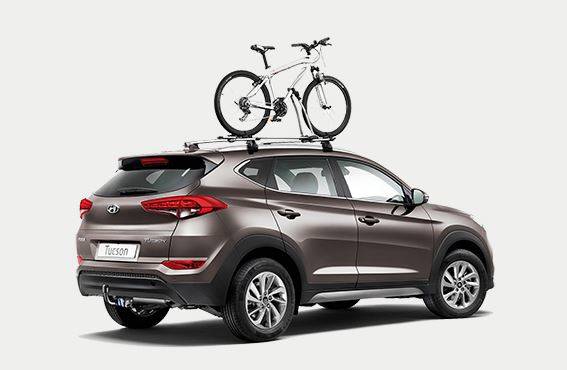 Seasonal care kits
There's a range of Summer and Winter care kits to keep your car running to optimum standards. The Winter Care Kit contains a screen wash, a de-icer in a pump spray, an ice scraper and a sponge.
You can also purchase an ice scraper that sits inside a glove to keep your hand warm as you scrape ice from your windscreen.
The Summer Care Kit contains a bottle of screen wash, insect remover spray, rim cleaner spray and a sponge.
These accessories are not available for all models of Hyundai, so speak to us here at Everton Garage to discuss your requirements.
Latest News