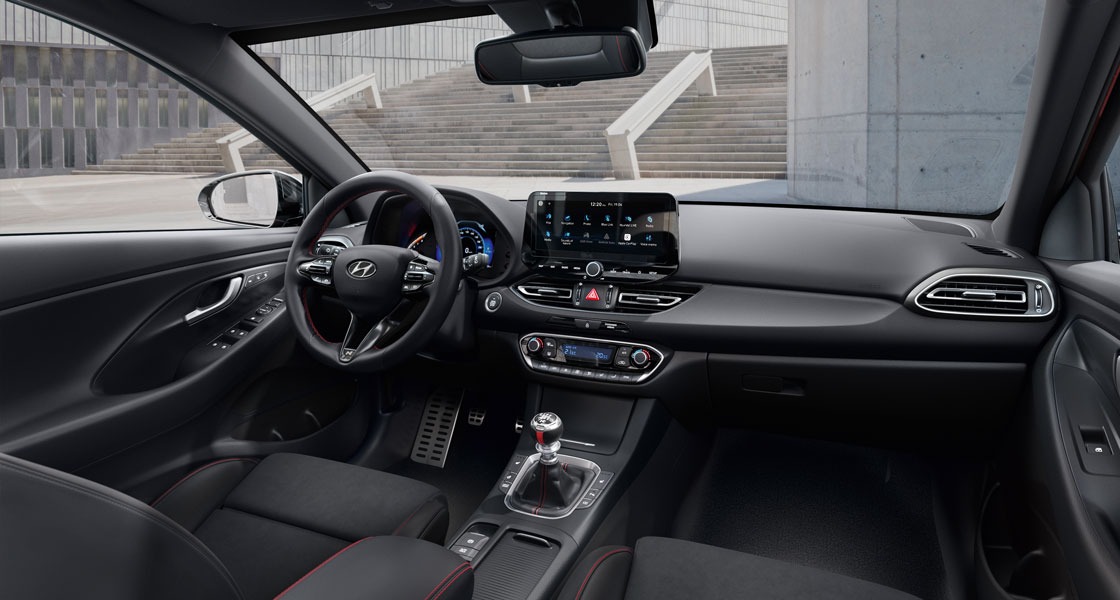 Explore the Hyundai i30 Interior
The Hyundai i30 is a family hatchback that is also designed to fit seamlessly into any city environment. The design and shape of the i30 makes it best suited to smaller families who commute during the week and then want to head out for a weekend adventure.
Hyundai i30 Interior
Despite the size, the Hyundai i30 interior is spacious, offering the passengers a comfortable journey each and every time.
Hyundai i30 Boot Space
The Hyundai i30 has a 395-litre capacity, meaning it can accommodate a full grocery shop as well as your luggage. The rear seats also fold down with a simple one-touch operation, giving you additional boot space for those larger items as well as the option for a fully flat luggage space for easy loading.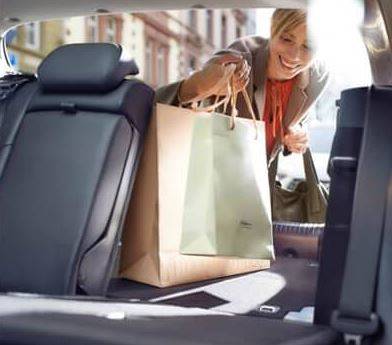 Technology
As far as technology goes, the Hyundai i30 has a range of technology available in the centre console as well as the digital cluster.
Instrument Cluster
Depending on the trim level you choose, you can either select from a 3.5" LCD display (SE Connect models) or a 7" LCD Display (Premium models). The instrument cluster shows key driving information as well as energy flow information if you have the hybrid model.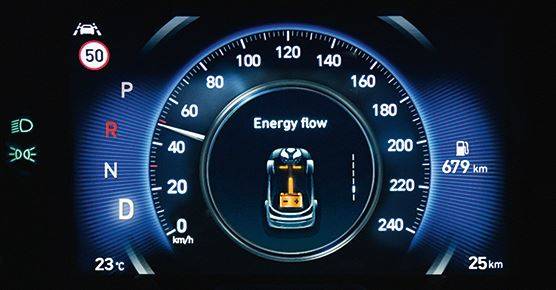 Centre Console
All models offer an 8" touchscreen display - with the SE Connect there's an 8" display whereas the Premium models have a 10.25" touchscreen as well as navigation function alongside traffic messaging.
Connectivity Options
There's Bluetooth technology as standard which allows you to stream music and your phone contacts. There's also Apple CarPlay and Android Auto which allow you to integrate your smartphone with your car, so you can control your apps whilst on the road.
The SE Connect model includes Wireless connectivity whereas the Premium has wired connectivity. On top of this, there's also a wireless charging pad that sits in the centre console on Premium trim models so you are safe and connected at all times, especially during an emergency.
Comfort Features
Heated Seats and Steering Wheel
Premium models feature heated front seats (driver and passenger) which offer a truly comfortable journey, especially during the colder months.
There's also a heated steering wheel which can be activated quickly and easily on those cold mornings.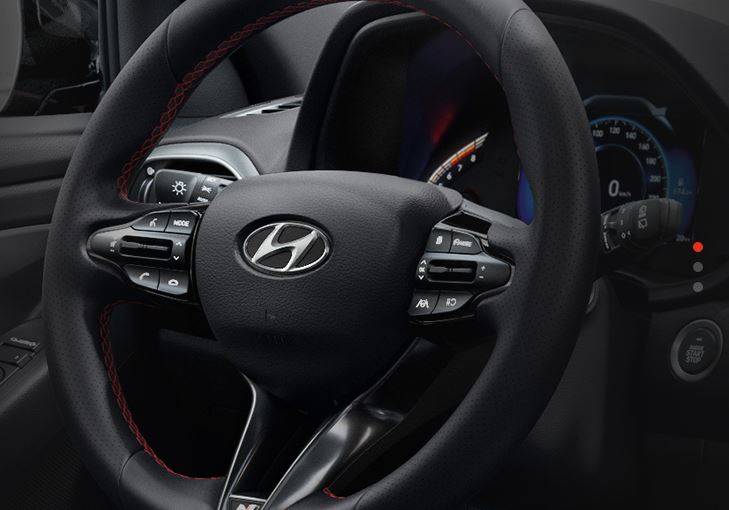 Electric Powered Driver Seat
The drivers seat features a 10-way adjustable seat on Premium models, allowing the driver to perfectly position the seat to their preferred comfort.
Safety Features
As with all Hyundai models, there's no shortage of features that are designed to keep you and other road users safe.
Rear and front parking assist
If you are travelling in busy or built-up environments, parking can become a bit of an issue, so the rear parking sensor alongside the rear-view parking camera help you park safely in almost any area. If you opt for the Premium or N Line model, you can take advantage of front parking sensors as well.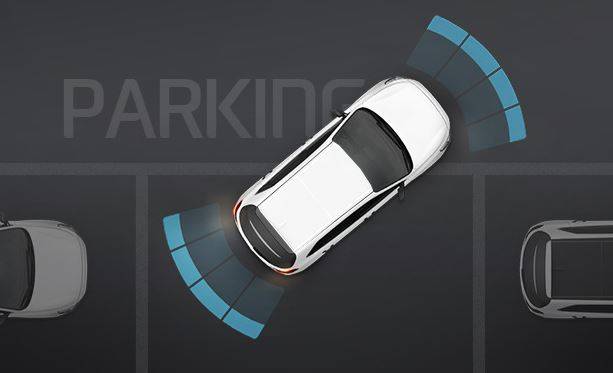 Driver Assist Features
Driver assist features are designed to provide additional safety information and guidance to the driver to avoid potential collisions during a journey.
Autonomous Emergency Braking
Using the front mounted camera, Autonomous Emergency Braking will monitor the road ahead for preceding vehicles. If a crash is imminent, the AEB functionality will be activated and emergency braking applied.
Forward Collision Warning System
Using the front mounted camera, Forward Collision Warning System is designed to detect a potential collision. If the vehicle gets too close to the car in front, an alert will be sent to the driver, giving them time to react. If no action is taken, Autonomous Emergency Braking will activate.
Lane Keeping Assist System
When travelling on busy roads such as motorways or dual carriageways, Lane Keeping Assist System is designed to keep the driver in their lane and avoid a collision.
If the driver starts to manoeuvre into a different lane without activating the indicator, an alert will sound before corrective steering is applied.
Blind Spot Collision Warning
Using sensors mounted on the rear bumper (Premium models) that are designed to detect the proximity of a vehicle in the blind spot, a warning light will appear in the corresponding door mirror.
If an indicator is activated, an audible alert will sound so the driver knows that a vehicle is present in the blind spot.
If you would like to take a test drive of the Hyundai i30, visit Everton Garage, your local Hyundai dealer in Lymington, Hampshire or contact us online and we will be in touch.
Latest News