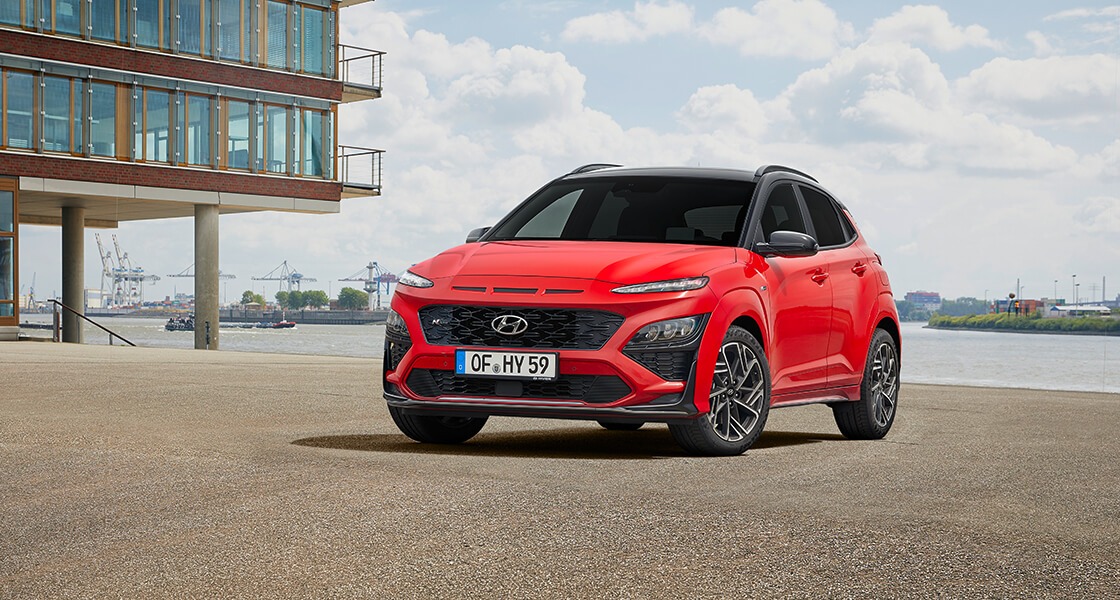 Explore the Hyundai Kona Interior
The Hyundai Kona is an award-winning SUV that is designed to fit seamlessly into your busy life, making travelling easier and less stressful.
Hyundai Kona Interior
If you are looking for a spacious yet comfortable SUV, the Kona will not disappoint. The modular design allows you to configure the space to suit your needs.
Hyundai Kona Boot Space
The Hyundai Kona has a 374-litre boot space, which means there's plenty of room to accommodate your luggage, children's pushchairs and your weekly grocery shop.
Technology
Digital Information Cluster
The smart digital information cluster replaces the old-style traditional dials and speedometers to provide a stylish way of displaying crucial driving information, including speed and revs.
Head Up Display
The Hyundai Kona features a head up display that comes as standard on the Ultimate trim, projecting information into the line of sight of the driver, so their eyes can stay firmly on the road ahead.
Wireless Phone Charging
When travelling on long journeys, the wireless phone charging pad, which is available on N Line trims and above, allows you to charge compatible devices on the go, without trailing cables across the centre console.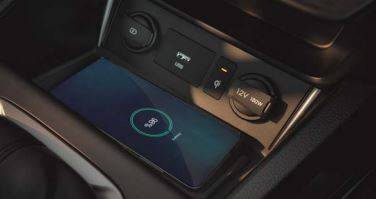 Floating 10.25" Touchscreen
Above the centre console, you'll find a floating 10.25" touchscreen that comes as standard on N Line models and above. The touchscreen allows you to control your music and navigation from your fingertips.
KRELL Premium Audio
The N Line, Premium and Ultimate trims all come with KRELL premium surround sound which comprises of 8 custom speakers that provide an immersive audio experience.
Comfort Features
Heated and ventilated seats
Ultimate and Premium trims both offer heated and ventilated front seats, with the Ultimate model offering heated seats in the rear. Ventilated seats allow for a more comfortable drive, especially on those longer journeys.
Electric Sunroof
If you opt for the Ultimate trim, you will be able to take advantage of an electric sunroof which provides much needed natural light and can be opened with the touch of a button.
Safety Features
e-Call
E-Call is an additional safety feature that is standard across all trims, offering peace of mind during the event of an accident. If the airbags are activated, the E-Call facility will automatically call the emergency services on your behalf. The E-Call can also be used manually by pressing the button to connect to emergency services.
Driver Assist Features
Forward Collision Avoidance Assist
Using a radar and a camera, the Front Collision Avoidance Assist automatically applies the brakes if the vehicle in front suddenly slows down or if pedestrians are detected in the road ahead.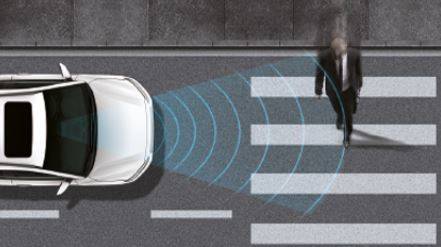 Lane Keeping Assist System
Using a camera to monitor the lines on the road, if there is an unintended lane departure, an alert will be sent to the driver. If no corrective action is taken, then the counter-steering torque will get the car back on course.
Blind Spot Collision Warning
Blind Spot Collision Warning comes as standard on Ultimate trim and above. Utilising a camera combined with a sensor, this safety function will monitor traffic appearing from the rear, allowing you to see when someone is in your blind spot before you make a manoeuvre. If the car starts to make the manoeuvre, an alert with for the driver to take corrective action.
If you would like to take a test drive of the Hyundai Kona, visit Everton Garage, your local Hyundai dealer in Lymington, Hampshire or contact us online and we will be in touch.
Latest News