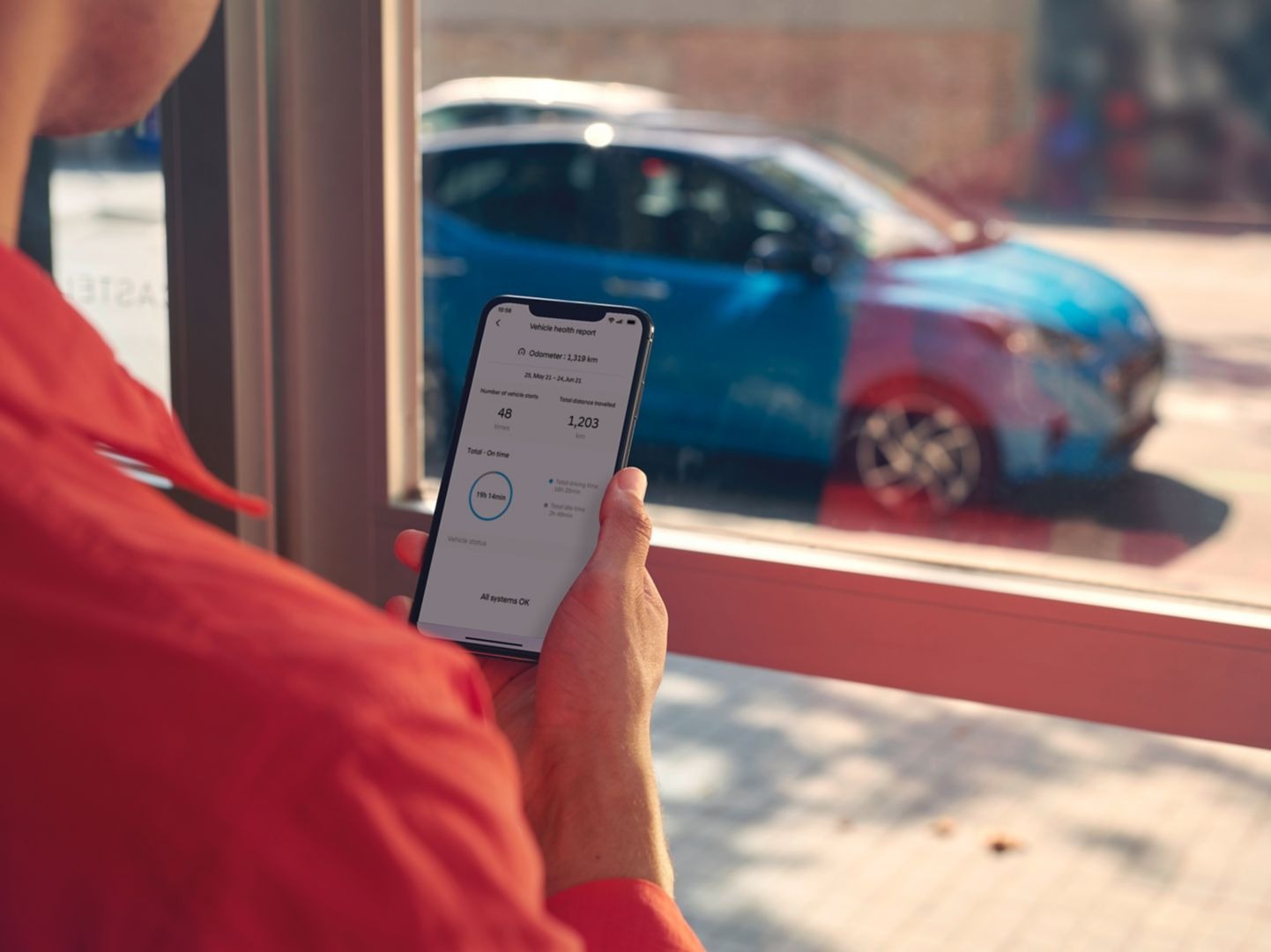 Hyundai Bluelink
When you purchase a Hyundai, you can take advantage of Hyundai's Bluelink app, which allows you to control your vehicle, plan your route and learn more about your car's health.
Being able to control your car from your smartphone means everything is at your fingertips, wherever and whenever you need it.
What cars does the Bluelink app work with?
The Bluelink app will work with any Hyundai model that has the onboard navigation system that comes with a 10.25" touchscreen. If the car has Bluelink, it will connect to the Bluelink app. When you are using the Bluelink app in your vehicle, you won't need to use your smartphone data as there is a SIM card installed in the car.
Lock notifications
Remembering you lock your vehicle can be something that plays on your mind during the day, especially if you are at work and have left your vehicle a distance away.
If you happen to forget to lock your Hyundai, you will receive a push notification to your smartphone so you can remotely lock your vehicle using your smartphone device.
Alarm notifications
You will be notified via the app if your car is tampered with by someone gaining entry to your vehicle. When the door lock is compromised and the alarm is activated, an alert will be sent to your smartphone.
Diagnostic information
With the Bluelink app, you have the ability to run a remote diagnostic check, which will alert you if any of the systems need to be checked, from tyre pressure to airbags.
Check vehicle stats
One great feature of the Bluelink app is that you can check your vehicle stats from your smartphone, without having to go outside and check.
The app will tell you when it is time to refuel, whether any of the windows or doors are open and charging status if you have an electric vehicle.
Navigation
With the Bluelink app, you can plan your journey from your fingertips, which then syncs with your in-car navigation system when you are ready to go. You can then switch back to smartphone navigation when you have completed the journey in your vehicle, so you can reach your final destination on foot.
If you often park in different places, you can see where your car is parked using the Bluelink app. This feature is also ideal if you are exploring new places and want to navigate back to your vehicle.
Bluelink app for electric vehicles
If you own an electric Hyundai, you will be able to access additional features on the Bluelink app.
Remote climate
Ideal for the cold Winter mornings, the remote climate change feature allows you to heat your vehicle from the warmth of your home, so when you start your journey, the car is warm and ready for you.
Range status
You can check the status of the range remaining on your vehicle at any time using the Bluelink app. This means you can check the distance you can cover with the range available, allowing you to better plan your journey.
Charging schedule
You can set a charge schedule from your Bluelink app, similar to the way you would set an alarm on a morning. This ensures you are fully charged ready for your next journey and you can take advantage of better rates.
Set charge settings
You can override the charge settings using your Bluelink app, so you can set limits for fast or overall charging. You may want to set a charge limit of 80% so you can get on your journey quicker.
Overview information
You can see the summary information of your vehicle from any month, with shows any previous trips, journey time, distance driven and average speed.
You can download the Hyundai Bluelink app for Apple or Android smartphones.
Latest News