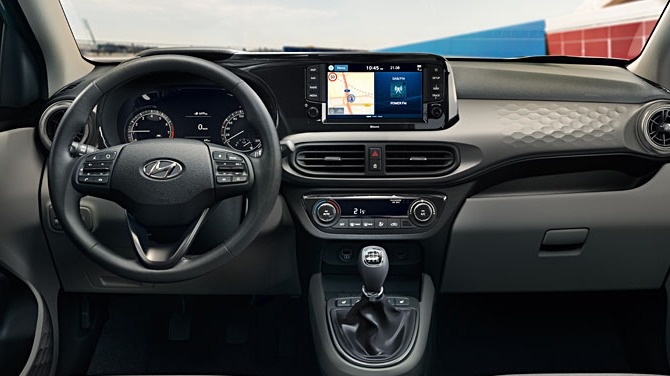 Hyundai i10 Deep Dive
Hyundai's smallest and most compact car, the i10 is best suited to city environments with tight streets and limited parking space.
There was multiple 'city cars' that departed the market in 2020, meaning there are less options for consumers when it comes to finding a compact, efficient car for everyday driving.
The Hyundai i10 has recently won Best Small Car of the Year at the recent What Car? Best Small Car for the City awards, so don't just take our word for it.
Benefits of a compact city car
When you live or work in a city environment, a smaller car can offer a wide range of benefits other than just the compact size.
Better fuel efficiency
Fuel efficiency should be an important factor when deciding on your next car, as driving a car that is not suited to your environment can end up being much more costly in the long run.
Smaller cars will generally have much better fuel efficiency with more miles to the gallon, meaning you can get further on your tank of petrol (or diesel).
The Hyundai i10 can achieve around 50 mpg, whereas with a large SUV, you will be looking at something around the 35 mpg mark, meaning you can go further on your tank of fuel with a car such as the Hyundai i10.
Easier to navigate
With a smaller footprint, cars can navigate tight city streets with ease, nipping down one-way roads and settling into parking spaces easily, without worrying about being hemmed in or getting too close to other cars.
The rear parking camera that is included on the SE models makes it even easier to reverse or parallel park into a space.
Reduced associated costs
When you choose a small city car, you can benefit from reduced insurance premiums and vehicle tax. This should be taken into account when deciding what car you can afford and what would best suit your circumstances.
Insurance premiums are often calculated on a number of factors including, cost of parts and cost to repair, which can often mean the smaller the car, the cheaper it is to repair in the event of an accident.
Hyundai i10 Insurance Group
If you are still undecided on whether the Hyundai i10 is for you, the low insurance group should appeal to most. The Hyundai i10 is in group 4* out of 50, meaning it is in one of the lowest insurance groups, therefore your premium is likely to be low.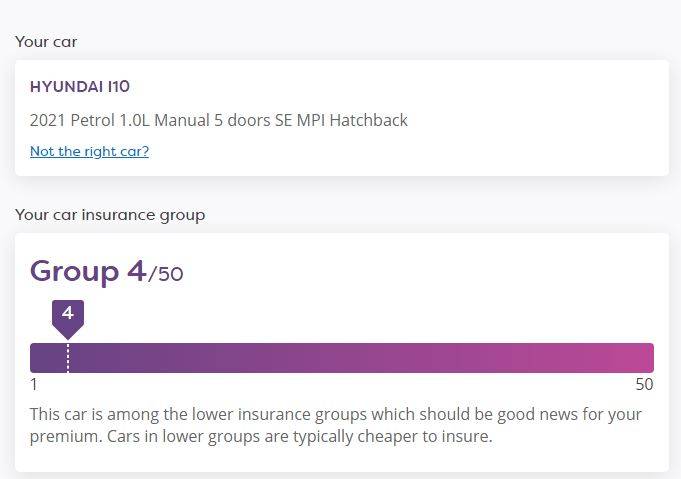 *based on 2021, petrol, 1.0L SE MPI specification according to moneysupermarket.com
Hyundai i10 Road Tax
Another thing to consider when choosing a model, is how much you are likely to pay for vehicle tax. You can expect to pay around £155 per year for the Hyundai i10, so combined with the low insurance band, this is definitely an affordable model, especially for city drivers.
About the Hyundai i10
For a small city car, the Hyundai i10 is incredibly stylish and packed with a whole host of technology features as standard.
A compact car doesn't mean you have to compromise on safety or style and you can be confident that the Hyundai i10 has all of the Hyundai features you'd expect from larger models.
What's the Hyundai i10 like to own?
Interior
For a compact car, there is plenty of space in the cabin and it feels incredibly airy and comfortable. The instrument panel is tucked away nicely on the dashboard, rather then obliterating the cabin space and everything is in the drivers eyeline.
With 5 seats that can easily accommodate 4 adult passengers, the new Hyundai i10 has a much more spacious cabin than the older models.
If you opt for a Premium or N Line model, there is a heated steering wheel and heated front seats as standard.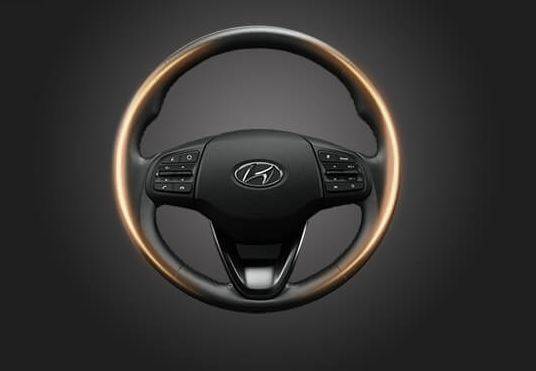 The i10 N Line model has a darker theme in the cabin, with sleek, sporty upholstery and red finishes.
The boot is large enough to accommodate luggage, a smaller pram and your weekly shop, so you'll never be restricted. The Hyundai i10 has 252 litres of boot space which can be extended to 1,046 litres when the rear seats are folded down.
Hyundai i10 Interior features include:
252 litre boot space
Intelligent instrument panel
Two central display options
5 seats
Exterior
If you like to stand out on the road, the i10 N Line and Premium models have privacy glass that really adds to the design of the i10 as well as stylish headlights and a two-tone roof.
The alloy wheels add an additional touch of style to an already design rich model and offer a truly sleek look and feel.
Hyundai i10 Exterior features include:
Rear privacy glass (Premium)
Dynamic grille
Daytime running lights
Technology
With the Hyundai i10 being primarily a city car, there's a lot of technology features to keep you and your passengers connected at all times.
The audio system with DAB means you can listen to your favourite music or podcasts during your journey and the Apple CarPlay, Android Auto and Bluetooth technology means you can integrate your smartphone apps with your entertainment system.
If you want to take advantage of voice control, you can step up to the Premium model, which allows you to control your smartphone apps all from your vehicle, while keeping your eyes firmly on the road.
Hyundai i10 Technology features include:
Audio System with DAB
Wireless charging pad (Premium)
Steering wheel remote controls
Bluetooth connectivity
Android Auto and Apple CarPlay
Touchscreen navigation
Safety Features
The Hyundai i10, despite being incredibly compact, is packed with safety and driver assist features as standard.
There's a wide range of safety features to keep the driver and their passengers safe on journeys, including Lane Departure Warning, Lane Keeping Assist, Forward Collision Assist and Forward Collision Warning System.
Electronic Stability Control: This feature detects when you need to brake and keeps the car stable, preventing going off course.
6 Airbag System: Airbags are located at the front, front side and curtain areas of the vehicle, keeping you as safe as possible in the event of an accident.
E-Call: In an emergency, the E-Call feature will automatically call the emergency services. Alternatively, you can push the SOS button which offers emergency assistance 24/7.
The rear seats have ISOFIX points so children's car seats can easily be anchored for safety.
Hyundai i10 Safety features include:
ISOFIX car seat points
E-Call
Cruise control
Lane Departure Warning
Lane Keeping Assist
Forward Collision Assist
Forward Collision Warning System
If you'd like to take a test drive of the Hyundai i10, come and visit us in Lymington, Everton or give us a call if you have any questions.
Latest News