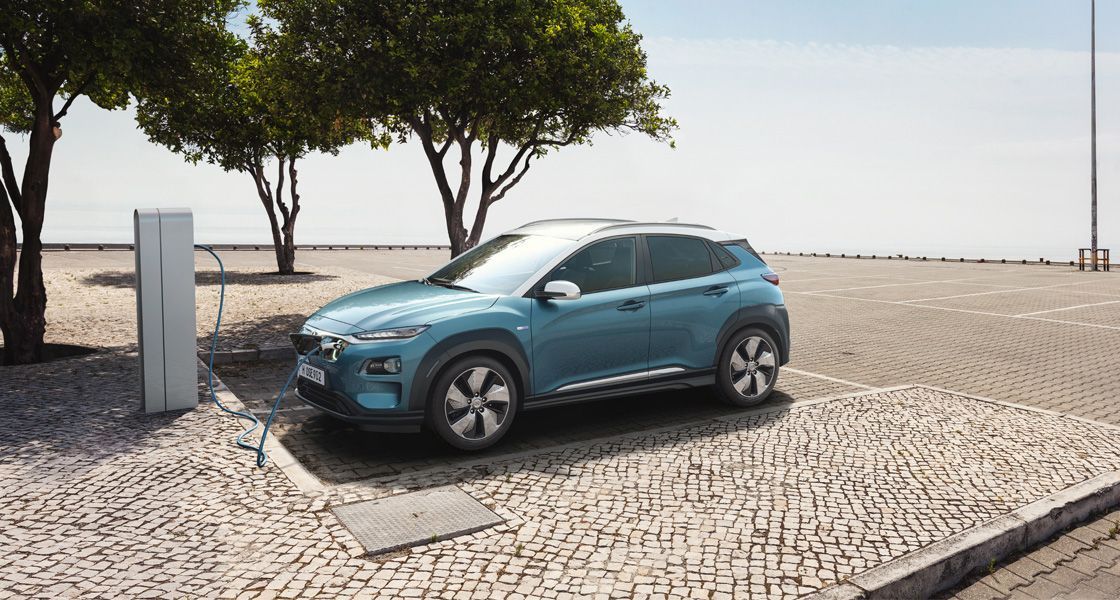 The Hyundai Kona Electric Exceeds 1,000km Range
In a recent test at Lausitzring race track in Germany, all Hyundai Kona Electric models confidently exceeded 1,000km on a single charge.
As electric vehicles become more and more popular, this test provides valuable insights into the day to day use of electric vehicles and their components.
In what appears to be the first test of its kind, the Hyundai Kona Electric was driven around the track, simulating standard inner-city driving speeds that was cautiously monitored by the driver and Hyundai Technicians. Driving in an energy saving manner during the test, the drivers did not use air conditioning to save crucial KM during the laps of the track. Similarly, the entertainment system remained turned off. To comply with current driving regulations, the day time driving lights remained on.
The average speed during the range test was around 29km - 31km, to replicate that of inner-city driving, which includes rush hour conditions, traffic light changes and residential speed limits. During the changes, the drivers discussed efficiency savings, from cruise control setting to the more efficient way to handle the banked curves.
The full duration of the test was 35 hours, which included driver changes to prevent fatigue and keep the test fair. During the third day, the Kona Electric batteries fell below 8%, which prompted a dashboard message to appear, warning that the vehicle should be placed on charge. When the battery charge dips below 3%, the car is automatically placed into emergency mode, which sees the engine power drop. This didn't seem to affect the drivers performance and the vehicles went on to complete an additional 20km.
When the cars rached zero percent charge, they travelled for a further 100 metres before finally losing power and activating the parking brake system for safety reasons.
The test itself proved that the Kona Electric can be efficient and reliable in everyday driving conditions.
How does the Hyundai Kona Electric stack up
If you are looking for a spacious, family sized SUV with a sleek design and plenty of technology features as standard, the Hyundai Kona Electric
Incredibly cost efficient, a full charge of the Kona Electric can cost as little as £7.50, making owning an electric vehicle very low cost. As electric vehicles have less components, there is also less chance of anything going wrong, meaning you are less likely to be paying out for maintenance and repairs too.
Packed with safety features for complete peace of mind, the Kona Electric comes equipped with Smart Cruise Control, Lane Keep Assist and Blind Spot Collision Warning as standard. These features are designed for longer journeys where driving can become quite monotonous, for example motorway driving.
Inside the Kona Electric, there is a 7" or 8" touchscreen infotainment system and a 7" digital instrument cluster included as standard.
The 334 litre boot space is perfect for families on day trips or short breaks who may need to take plenty of luggage with them. There are ISOFix fittings to ensure safety when travelling with young children.
The interior is designed with comfort in mind and the premium SE model comes with leather upholstery, a heated steering wheel and ventilated front seats as well as a head up display.
If you would like to take a test drive of the Kona Electric, visit Everton Garages, your local Hyundai dealer in Hampshire and speak to our friendly team. Alternatively, contact us using our online form and we will be in touch.
Latest News