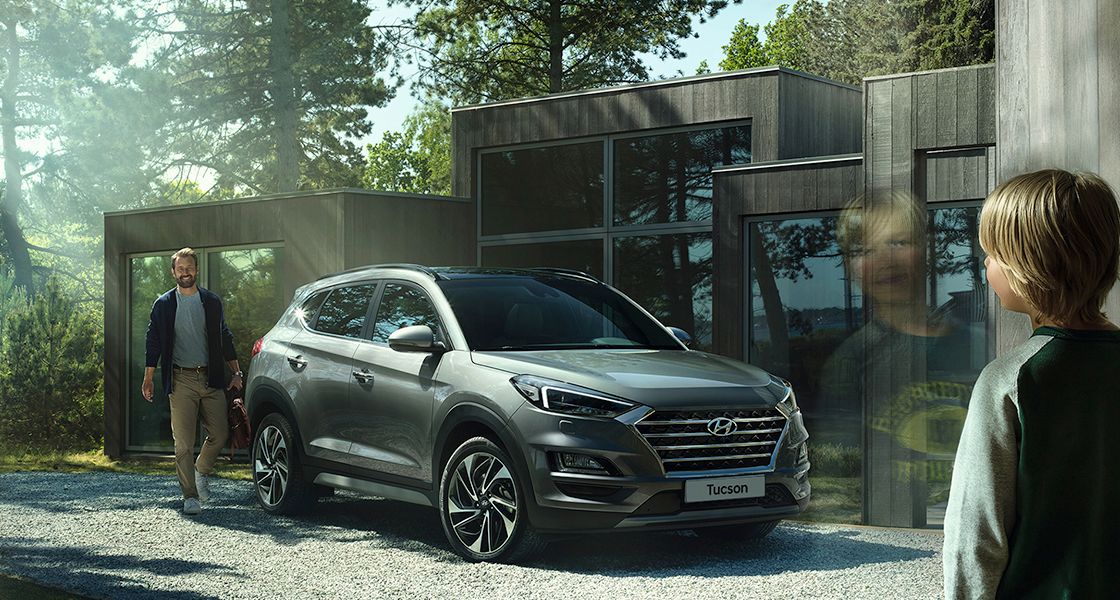 What Family Cars to Consider
When you have a family, buying a car is not as easy as it used to be. There are now all sorts of things to consider, from how much space is available for car seats to boot space for pushchairs and activity equipment.
Here are Everton Garage, it doesn't need to be a difficult decision and we are here to help you find your next family car, taking the pressure away from you.
Best small family cars
If you have a small family, you may not require a large car or SUV for your requirements, but rather something that can switch seamlessly between city commuting and family outings.
The Hyundai i20 is an incredibly practical model with oodles of style, offering enough room for young passengers to travel comfortably but not too large to navigate city streets or supermarket car parks.
The i20 also offers complete peace of mind with the abundance of driver assist features, from rear parking sensors to the autonomous braking system. The Blind Spot Collision Warning and Lane Keep Assist make light work of motorway driving, especially during rush hour commutes.
When taking long trips with the family, the Hyundai i20 allows you to stay fully connected, with wireless charging, a rear USB charger and a Bose sound system.
The boot space can be raised or lowered to accommodate additional luggage or awkward shaped items such as pushchairs. Within the boot space, there is extra space that could be used for muddy football boots or wellies.
Family SUV cars
You may require something a little bigger if you are a family of four or have pets that will be accompanying you on adventures. The Hyundai Kona is a compact SUV that can be used for commuting or adventurous trips and is packed with smart technology to make your journey truly enjoyable.
The 8" touchscreen and wireless charging keep your constantly connected and the additional features will be sure to keep your passengers comfortable, particularly on long journeys.
The cabin space is spacious enough to accommodate up to five passengers comfortably and the boot, which boasts 361 litres of space, can fit all luggage and shopping without having to use up passenger space.
The Kona can also cope well off the beaten track, with its excellent grip and cruise control as standard. The excellent fuel economy makes the Hyundai Kona the perfect option for families who enjoy an adventurous lifestyle.
If you feel a bit more space is required, the Hyundai Tucson offers a 430 litre boot, which can be further increased by folding down the rear seats, providing 1,503 litres. The Tucson can comfortable seat five passengers, but the additional boot space ensures that all luggage is safely out of the way, leaving the cabin space for passenger comfort.
The Hyundai Tucson offers a sporty drive and strong performance, for those who need something with sharp handling. The SE models come with cruise control as standard, making motorway driving a breeze. The design and build of the Tucson ensures maximum durability on every surface, so going off the beaten track won't be an issue.
On premium models, the Hyundai Tucson features a smart electric tailgate system, offering additional convenience when loading shopping bags or luggage. The boot opening is activated after 3 seconds when the driver approaches, and the smart key is in proximity. This means there is no fumbling around for the key when your hands are full.
7 seater Hyundai cars
Perhaps you are looking for a car that can accommodate up to seven comfortably. The Hyundai Santa Fe is an incredibly stylish alternative to a minibus style SUV, keeping the practicality of a seven seater but with a much sleeker design.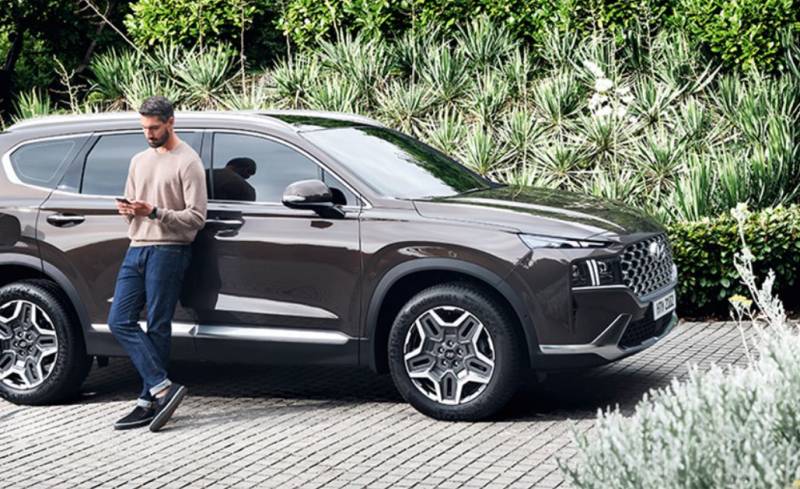 The Santa Fe is both ergonomically designed and surprisingly spacious, offering 516 litres of boot space, slightly less than the five seater version. The Santa Fe can also tow up to 2,500kg, making it a great option for staycations or caravan holidays.
Easy to drive and park, the Tucson can perform on most terrains and surfaces.
The plush leather upholstery and soft touch materials offer a comfortable journey for passengers and the driver.
If you are looking to purchase a new family car, speak to our friendly team here at Everton Garage and we would be happy to help you decide. We can arrange a test drive for you.
Latest News