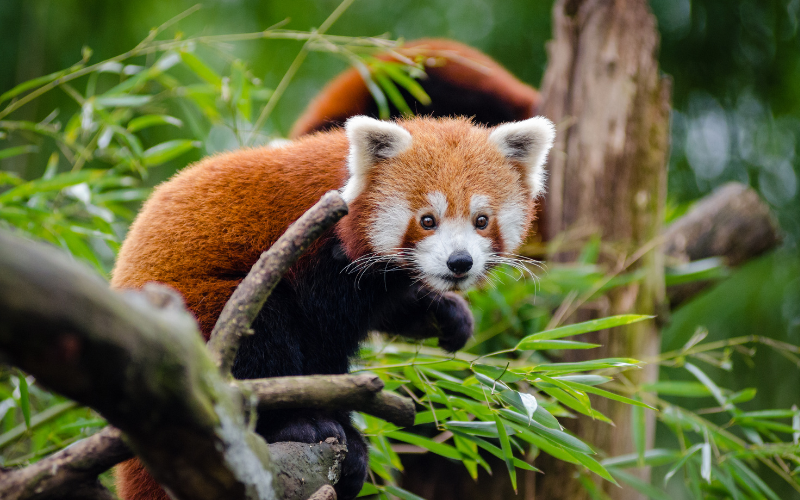 Zoo's Near Hampshire
Longleat Safari Park
Longleat Safari Park is one of the UK's most immersive animal attractions that is suitable for all ages. Unlike normal zoo attractions where you walk between the enclosures, at Longleat Safari Park, you stay firmly in your vehicle and drive through the separate areas so you can get up close and personal with the animals.
At Longleat, you'll find a range of animal attractions, including Tiger Territory, Lion Country, Cheetah Kingdom and Big Game Park.
Longleat isn't in Hampshire itself, but it's still a relatively short drive. From here in Lymington, Longleat is around 55 miles away and you can get there in just over 1 hour 30 minutes.
Address: Longleat, Warminster, Wiltshire, BA12 7NW (Sat nav address: BA12 7JS)
New Forest Wildlife Park
If you have younger children, the New Forest Wildlife Park has smaller animals residing there, making it a more interactive experience. You can expect to see otters, red deer, ferrets, lynx, wild boar and wallabies as well as a wide range of owls and even some amphibians.
From Lymington, New Forest Wildlife Park is just 13 miles away, which should take no longer than 30 minutes to drive.
Address: Deerleap Lane, Near Ashurst, Southampton, SO40 4UH
Marwell Zoo
If you're looking for a zoo where you can walk round and get up close and personal with big animals, Marwell Zoo has a huge range of animals to encounter, including giraffe, snow leopard, rhinoceros, meerkat and penguins to name just a few.
On site, there's a gift shop so you can grab all your souvenirs as well as 3 eateries if you choose not to bring a picnic.
Marwell Zoo is 30 miles from Lymington and can be reached in just under 1 hour.
Address: Thompsons Lane, Winchester, Hampshire SO21 1JH
Family Sized SUVs
When planning a day out at the zoo, it can feel like you're taking everything but the kitchen sink, especially when you're travelling with young children.
For any family day out, you will pack drinks, snacks, spare clothes (for the younger ones), coats, sun lotion, toys for the journey and emergency kit.
Trying to pack for a full day out with a hatchback car might seem like a bit of a stretch, so if you make regular trips out with the family, having an SUV that can accommodate the whole family, allows everyone to travel in comfort.
Hyundai Kona
Hyundai Tucson
Hyundai Santa Fe
Hyundai Bayon
Hyundai Nexo
7-Seater SUVs
If you have a larger family or you are taking the grandparents with you on your trips, a 7-seater SUV might be the most economical option, rather than taking two cars (especially if you have to pay for parking at the venue).
7-seater SUVs generally have a 2-3-2 setup, with the option to fold down the third row of seats for additional boot space, when you are not fully occupied.
Cars with Large Boots
Having a large amount of boot space can make travelling as a family much easier. You can pack all your luggage, emergency kit and snacks you need for your day out, without taking up the interior space where the passengers sit.
One thing to bear in mind, is that the size of the vehicle does not automatically constitute a larger boot, although it's generally considered that SUVs have larger boot spaces in general.
A large boot volume will be most beneficial for those with younger children who have pushchairs to accommodate.
Hyundai i30 Tourer: 602 litres
Hyundai Santa Fe: 571 litres
Hyundai Tucson: 557 litres
Hyundai i30 Fastback: 450 litres
If your existing vehicle isn't suitable for your needs, contact the friendly team here at Everton Garage who would be happy to advise you on something that meets your needs.
Latest News