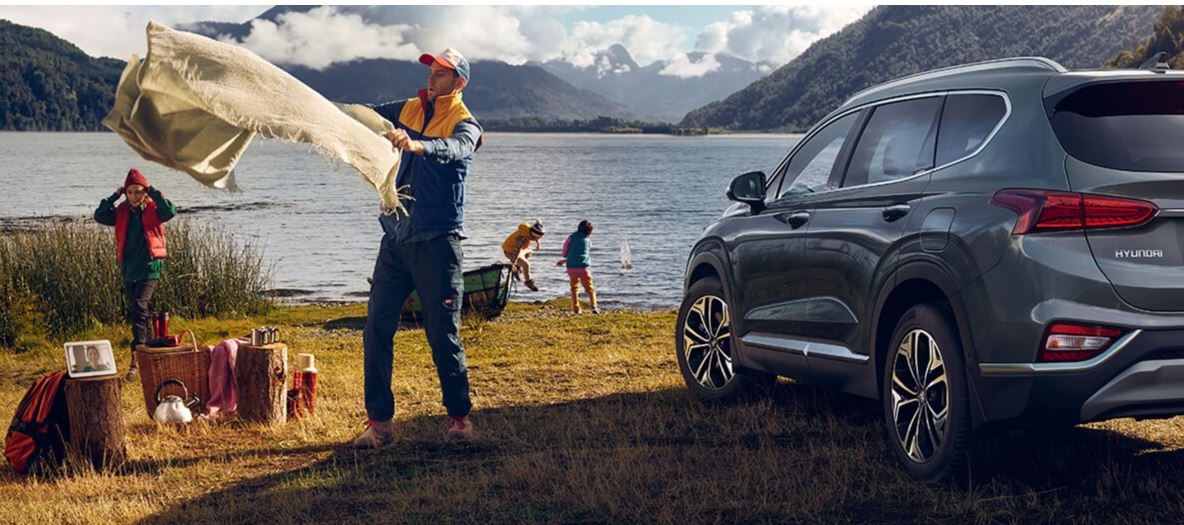 Best Cars for Family of 5
If you have a large family and are in the market for a new car, you will want to consider something that can accommodate the whole family as well as their luggage or any equipment you will need to transport. Luckily, there are a number of options available at Everton Garage and we have some of the best family cars and 7 seaters available in our Hyundai range.
With children comes a host of extra luggage, from pushchairs to activity equipment and plenty of changes of clothes, especially for little ones.
If your children have extra curricular activities or hobbies such as football practice or swimming clubs, the odds are there will be wet and muddy items to transport, so having additional space to store these is a good idea.
It's important to consider everything you may need to transport in your new car, rather than just seating the occupants.
What to consider when buying a large family car
Boot Space
One of the most used areas of any family car will be the boot. If you have children, you will understand that everything gets placed into the boot, from pushchairs to toys and hobby equipment. Not only does it keep stuff safe and away from passengers, it means there is more room available in the cabin for passengers to enjoy a comfortable ride. If you are heading away on a staycation or towing a caravan, you may need this boot space to accommodate your equipment.
There will be occasions where pushchairs, shopping and other day-to-day items may need to be placed into the boot at the same time, so it's best not to choose a car where there's a tight squeeze.
Safety
If you are travelling with young children, you will want to ensure that the car you choose comes with a range of safety features as standard. Cars are built with technology that develops constantly so the newer the car, the better the technology and safety features. Driver assist features are an additional means of travelling to your destination safely, providing technology that can offer warnings to potential hazards and also adapt to the road conditions automatically, meaning you can keep your eyes firmly on the road.
Car Seats
If you are travelling with small children, you will need to ensure there is enough room to install car seats, without compromising space on the rear middle seat. ISOFIX points make installation quick, easy and most of all, safe.
What family cars are available
The Hyundai Kona is a sporty and sophisticated model that is available in a range of trim options, including SE, Premium and Premium GT. Designed to be eye catching yet practical, the Kona comes with a host of features including Apple CarPlay & Android Auto, ISOFIX points and plenty of boot space as standard. The Premium models come with additional features including 18" alloys, keyless start and a satellite navigation.
The host of driver assist features offer complete peace of mind, particularly when travelling with young children or on long journeys.
Available in a range of stylish colour options, the Hyundai Kona can fit seamlessly into your lifestyle and provide added colour to your daily routine.
The Kona also comes as an electric or hybrid option for those looking to go green and reduce the overall costs associated with owning a car.
The Hyundai Tucson adds that little bit of luxury to everyday life without compromising on space or practicality. The large 513 litre boot space allows you to travel with luggage, sports equipment or pushchairs, without taking up any of the passenger space. The rear seats have a 60-40 split and can easily accommodate 3 adults comfortably.
For those who want a little more added style, the N Line models come with a sports styling kit and the option to have leather or suede sports seats as standard. You can also choose from a 1.6 petrol engine or a 2.0 diesel engine, with the option to switch between Sport and Eco drive modes.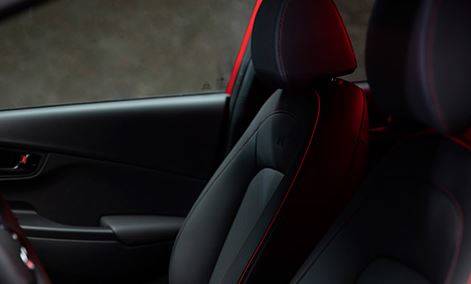 With a parking camera, Autonomous Braking, and Lane Keep Assist, the Tucson come with a range of driver aids as standard. The Premium models include a KRELL audio system as standard, keeping occupants entertained throughout the journeys.
Best 7 Seater SUVs
The Hyundai Santa Fe offers additional space to other SUVs in the range, with seating for up to 7. Seven-seater cars have come a long way from a design point of view in recent years. They are no longer associated with being oversized and unattractive but rather sleek, stylish and sporty.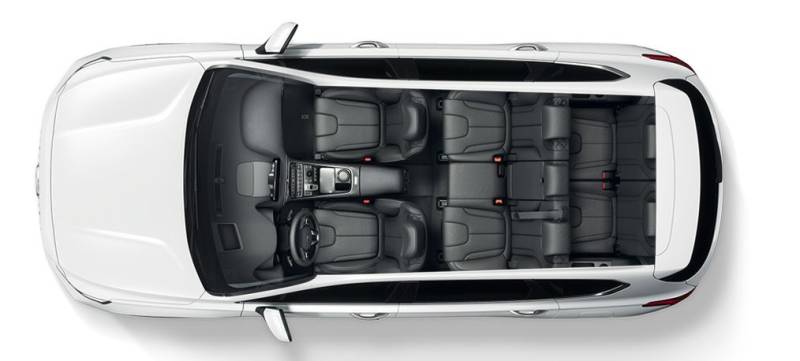 The Santa Fe can switch seamlessly between the school run, commuting and weekend adventures.
From a practicality point of view, the second row of seats can slide forward, making access to the rear easy. Keyless entry comes as standard for ease of access, particularly when travelling with young children or pets. The models at the top end of the range come with a head up display and Surround View Monitor.
Spacious cars do not need to compromise on style and design, so speak to our team about our range of seven seater cars. Give us a call on or email us today.
Latest News